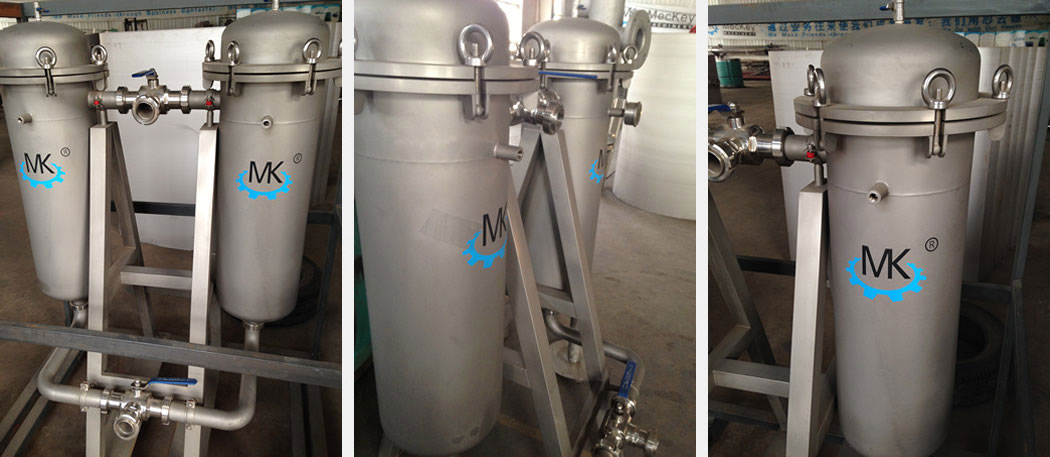 Brief introduction
MKSF use top entrance design, the cover hold down filter bags for fully sealing, six eyebolts for tight closure, stable construction and bypass-fre sealing. The housing height can been adjusted by the mounting legs. The tiny diameter of the filter cloth can remove all the missing impurities to insure that all the impurities are removed.
Product advantages
1. SS material has good corrosion resistant;
2. The unique seal system makes the filter more safety;
3. It can prevent the bag plunged into the support basket, no inner leak;
4. Good appearance and compact inner construct;
5. High precision, the filter range can be from 0.5-200μm;
6. High efficiency of filter: quick flow of liquid, big capacity of impurity.