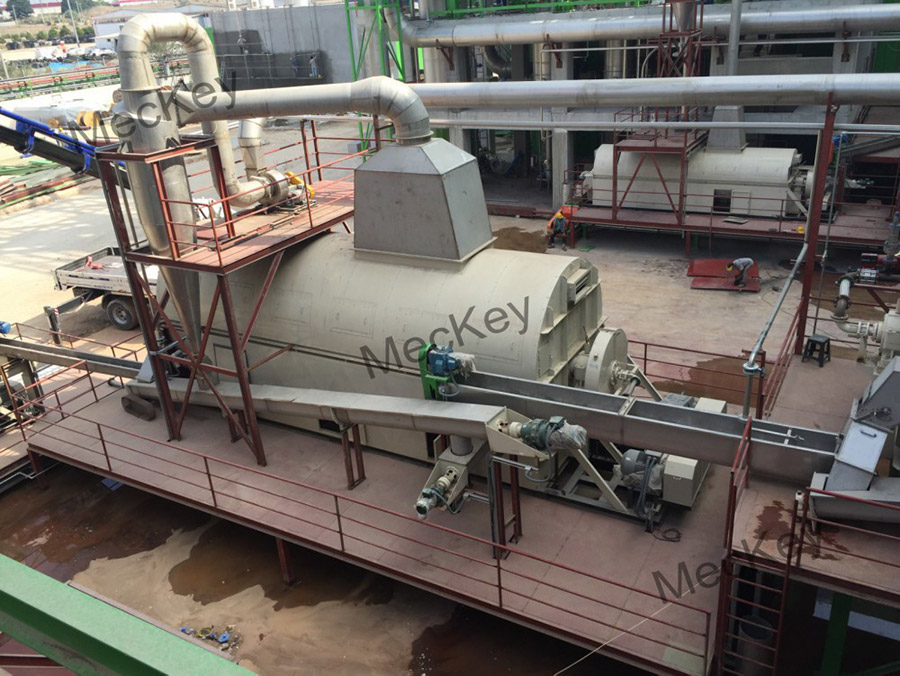 Application
MKBD series Bundle dryer is widely applied on bulky material (like powder, granules, chips which are of low viscosity) in chemical industry, light industry, food processing industry, feedstuff industry, etc. This equipment is mainly utilized for final drying of corn germ, corn fiber (corn dreg), gluten meal and DDGS.
Description
Bundle dryer is the indirect-heating contact dryer, which can be operated through either countercurrent or current working principle.This equipment features mainly in low energy consumption, large drying scope, large production capacity, large water evaporation (materials with high moisture can be dried out), adjustable drying time (drying time can be adjusted based on different material requests), and continuous production or interval production (suitable for special process). In addition, materials can be dried out in enclosed chamber under small negative pressure. Working conditions are free from dirtiness, pollution and noise.
MKBD drier is a contacting drier working through indirect heating, which can be operated based on both counterflow and cocurrent principles. Bundle drier is one of the most widely used and advanced equipments in most developed countries. MKBD drier employs some advantages of similar products produced outside China and it is improved in some extent. The drier features mainly in low heat loss, wide utilization, high output, high evaporation, flexibility (drying time can be adjusted on the basis of raw materials and required moistures) and continuous production (or automation) as well as batch production (suitable for special procedure). Moreover, this dryer can be utilized on macromolecule materials. Because of less accessories and compactness, it can be installed in a one-floor house, which could save investment on civil work. In addition, easy installation and low wearing will cut down the maintenance fee.
In a word, this drier possesses many advantages and will be widely introduced worldwide when energy crisis, industrialization and automatization become the trends.
Structure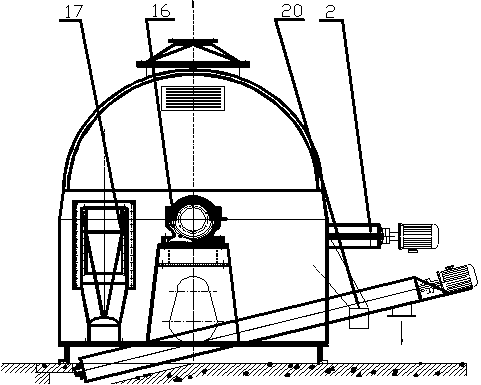 Characteristics of the equipment
1. Low energy consumption
2. Higher capacity
3. Bigger operating flexibility
4. Clean operation environment
5. Low noise
6. Small installation area
Main technical specification
| | | | |
| --- | --- | --- | --- |
| Model | Heat exchange area(㎡) | Power(kW) | Overall dimension(mm) |
| MKBD100 | 100 | 7.5 | 7400×1852×2600 |
| MKBD180 | 180 | 11 | 8500×1952×2700 |
| MKBD200 | 200 | 15 | 8500×2192×3000 |
| MKBD250 | 250 | 18.5 | 8500×2452×3200 |
| MKBD300 | 300 | 22 | 8900×2452×3200 |
| MKBD350 | 350 | 22 | 9700×2600×3300 |
| MKBD400 | 400 | 30 | 9800×2912×3750 |
| MKBD500 | 500 | 37 | 10880×2912×3750 |
| MKBD600 | 600 | 45 | 11500×3012×3850 |
| MKBD700 | 700 | 55 | 12050×3212×4100 |
| MKBD800 | 800 | 75 | 12300×3500×4500 |
| MKBD900 | 900 | 90 | 12400×3500×4600 |
| MKBD1000 | 1000 | 110 | 12600×3500×4700 |
| MKBD1200 | 1200 | 132 | 13300×3820×5000 |