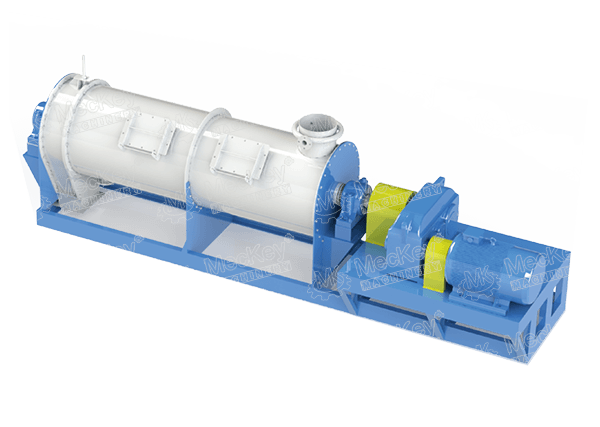 Application
The MKDM series continuous dough mixer make uniform dough for wheat starch production line.
Description
The wheat flour mixer is used to prepare the dough.
The fresh water is joined pro rata first, later is the flour, then start-up the dough mixer to knead dough. The water and flour must be homogeneous mixed. After the dough is extensible enough, then stop the machine.
The machine acts in concert with dosing screw water pump and valves.
Characteristics of the equipment
1.The main part of the equipment is made of stainless steel to prevent material pollution.
2.It works continuously and produces dough evenly;
3.The discharge is adjustable based on the capacity;
4.The mixer adopts the most advanced technology and designed

Main technical specification
| 型号Model | MKDM-4 | MKDM-6 | MKDM-8 | MKDM-10 |
| --- | --- | --- | --- | --- |
| 处理面粉量Capacity(t/h) | 4~6 | 6~8 | 8~10 | 10~12 |
| 功率Power(KW) | 22 | 37 | 45 | 55 |
Site photo